Once the test team has approved that the electrolyser is working properly, it is shipped to HydorgenPro's customer in Utah. There, it will be used in a production facility producing green hydrogen from renewable surplus energy.
Rapid validation
Årmot has good experience with hydrogen plants. "Here we do what we call a Rapid Validation Process (RVP), a rapid validation of what is the largest pressurised alkaline electrolyser in the world," says Joachim H. Årmot.
He has been involved in building, testing and commissioning a number of hydrogen plants around the world over the past 10 years.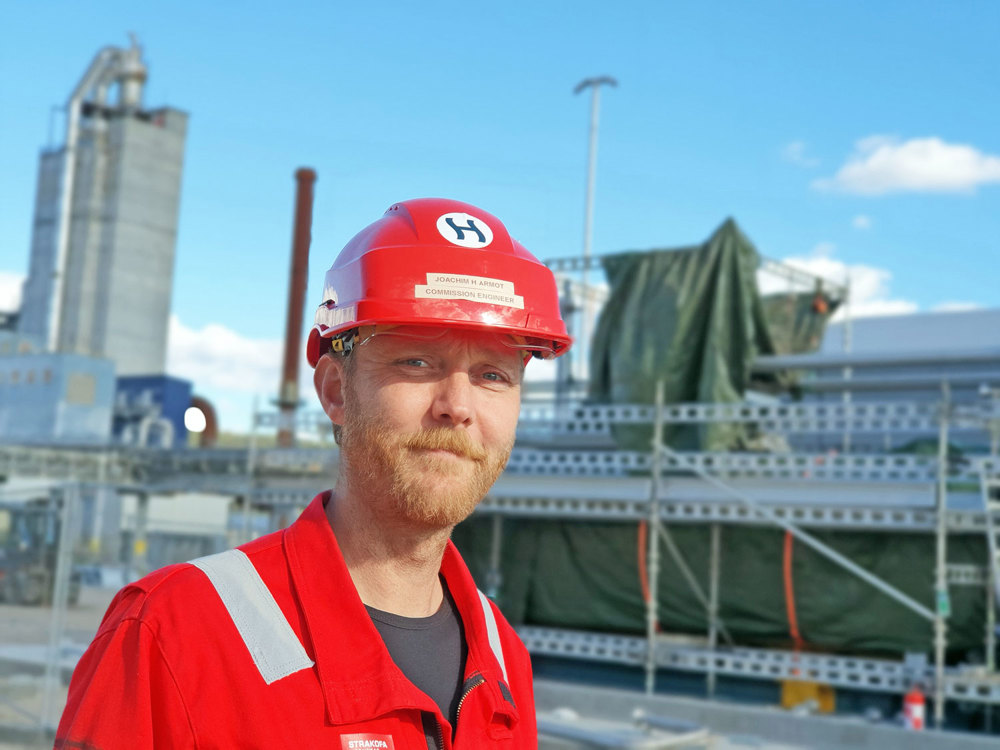 Specially built test pilot
At Herøya, Årmot has a super team with people from Caverion and Bilfinger working on testing, all with experience and expertise in building process plants on a test and factory scale.
"We received the first modules for the process plant in the test pilot this summer," says Årmot. "By then we had already built up the site here at Herøya, dug and poured building foundations, installed electrical equipment and water pipes, etc. The electrolyser came to Herøya in September."
Testing a few weeks
The testing of the electrolyser only runs for a few weeks.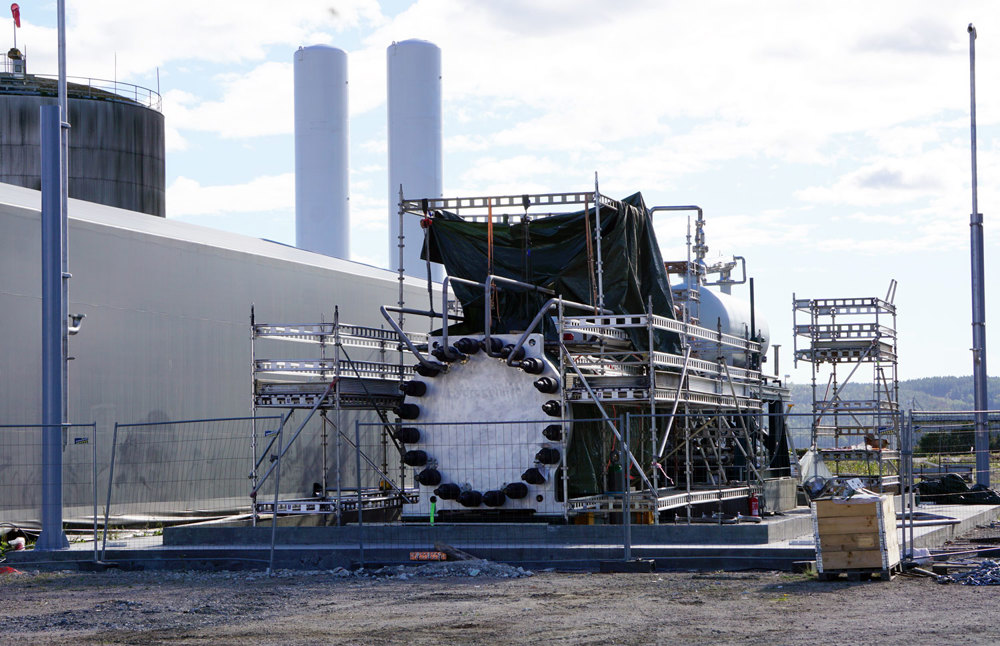 "We check that the technology works and we get the desired amount of gas produced with the power consumption it was designed for. The electrolyser is then shipped to Utah. We take care of the equipment, because we have other plans in our test centre," says Årmot.
Great interest
Årmot notices great interest.
"The industry here is very interested, and we have many customers who have visited. Demonstrating hydrogen production in practice is fun. We produce about 1,100 Nm3/h here in this plant. It offers exciting prospects and can indeed have ripple effects locally," believes Årmot.
Good news for the green shift
Jan Fredrik Garvik, marketing manager at HydrogenPro, states that the result of this work is also good news for the green shift. 
"HydrogenPro will offer the market's most advanced electrolysers with high pressure for industrial use with the best possible balance between quality, performance and cost," he says.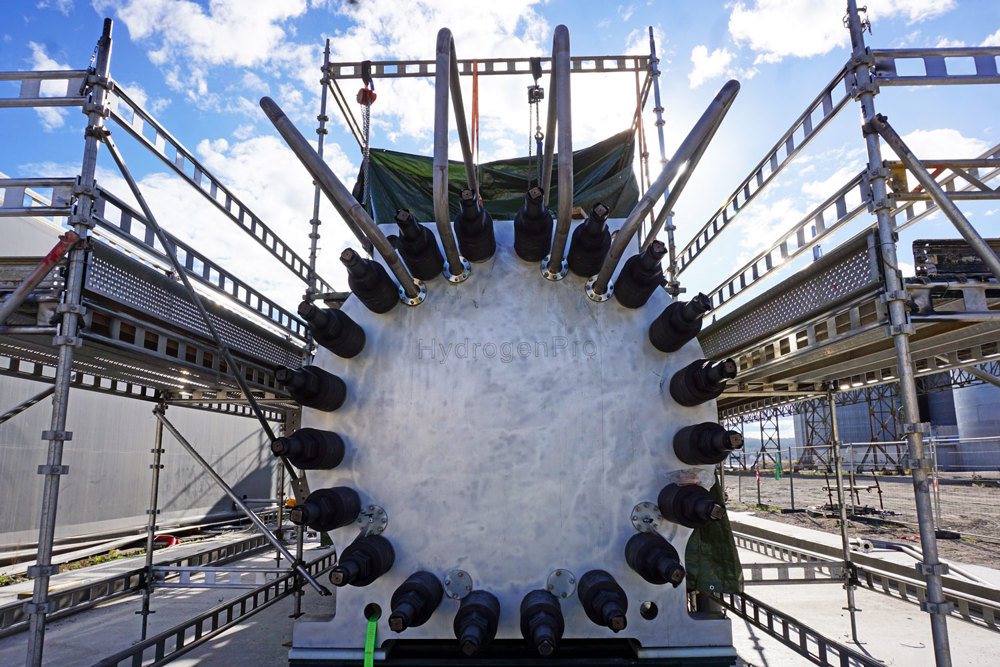 The electrolyser, manufactured at HydrogenPro's factory in Tianjin, China, arrived at Herøya's test facility on 10th September, accoding to their website. The world's largest electrolyser has a diameter of over 2 metres, and a net weight of more than 80 tonnes.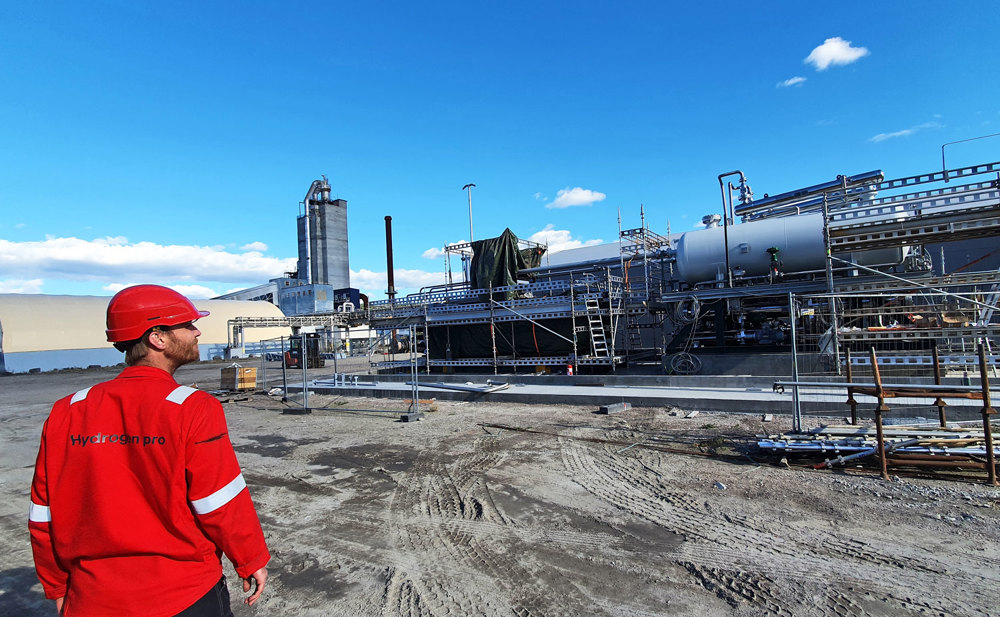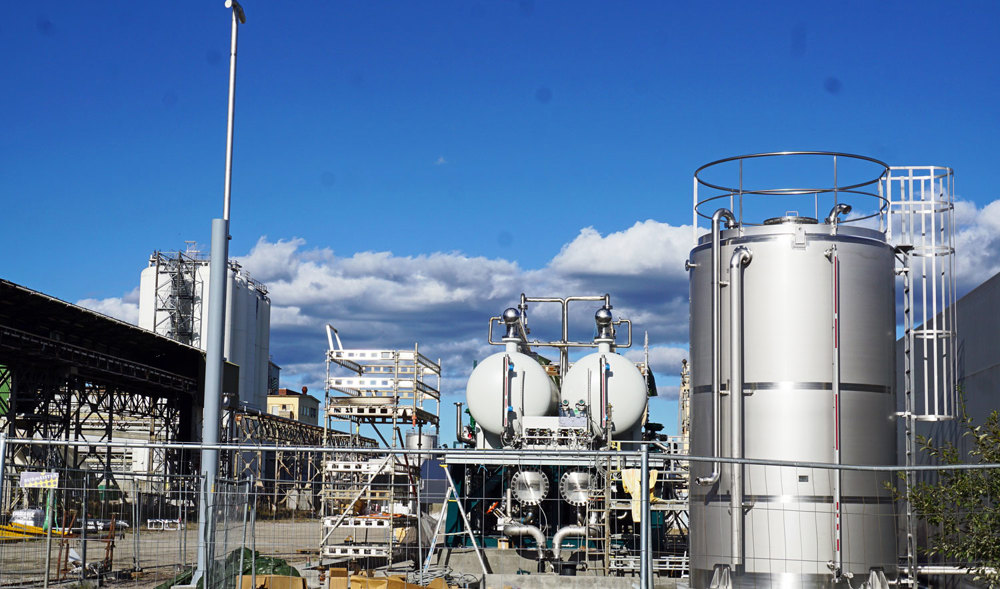 Water in the water tank (nearest in photo) is pumped into the electrolyser. Electricity is added, which helps to split the water into gas, i.e. hydrogen, and oxygen atoms, which both go their separate ways. The oxygen is vented out. "It is mainly hydrogen that customers are interested in, but it is equally possible to use oxygen as well", says Årmot.
27. October 2022