Addcon's green chemical products are very popular.
Won a contract worth several 100 million
They recently won a large contract in fierce competition with their two biggest competitors in Scandinavia, a Swedish and a Finnish player. They will supply Aviform, an environmentally friendly product that de-ices runways at airports, for the next 7 years.
"We are very proud of this agreement," says a delighted management. "For us, the agreement is worth several 100 million NOKs in turnover over the next few years. We are happy to continue our collaboration with our largest stable customer in Norway."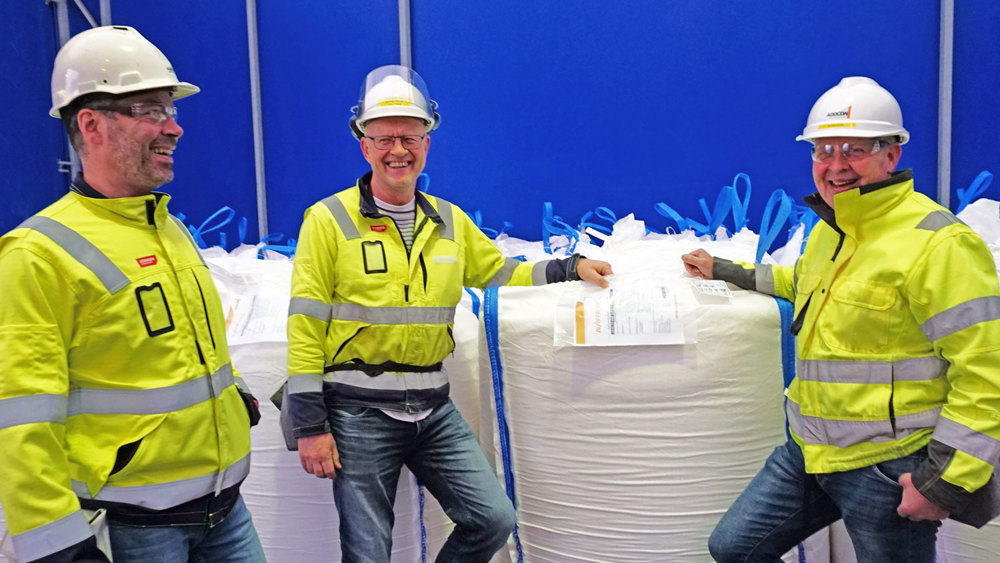 Largest in Europe on De-icing
With the Aviform product they have developed at Herøya, Addcon has become the largest in Europe in de-icing products, shipping to about 60 or 70 percent of all European airports.
The de-icing products Aviform and Viaform are used at airports, football pitches and on roads in cities and towns. The freezing point is all the way down to minus 50.6 degrees Celsius and contains potassium formate which does not harm ground water and vegetation.
"The football club ODD is very satisfied. And we keep getting new requests, recently 6-7 new stakeholders from Norway and Sweden," says the management.
New owner betting agressively
Per Ove Jakobsen, new in the role of managing director, praises the new owners.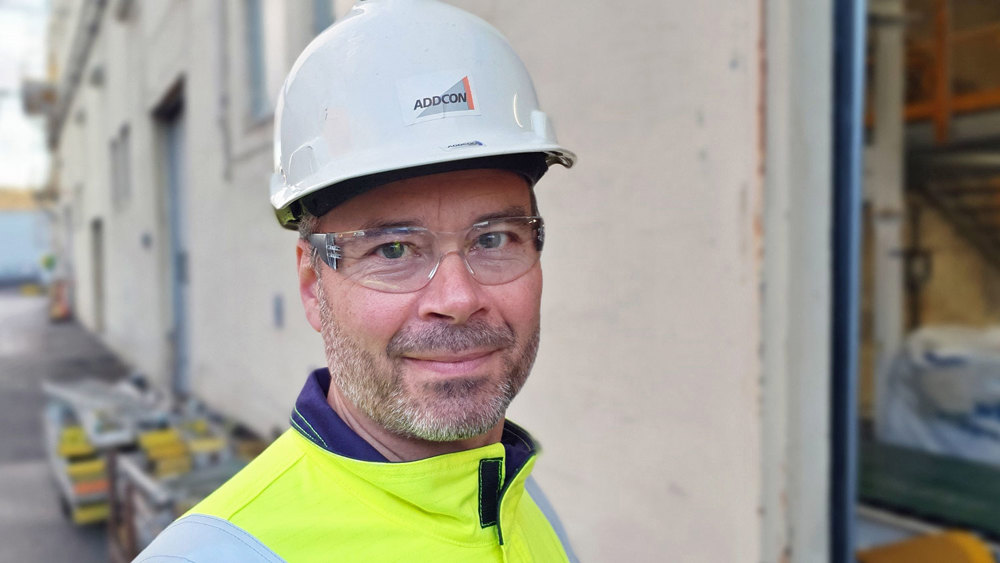 "We are very pleased with the new owner, Italian Esseco. They are betting aggressively here together with us," says Per Ove Jakobsen. "Our portfolio fitted in well with Esseco. We are already well established in Asia, which is an important market for us, and Esseco being well established in the USA see opportunities for our products there. The strategy is very well thought out and positive for us."
Increased investments
Esseco took over in 2019, and in 2020 Addcon already increased both maintenance budgets and investment budgets.
"In 2021, we had our largest investment budget in many years with approx. NOK 35 million. This year we have reached 18 million and now we are working on next year," says the management at Addcon.
Addcon has built a new factory line for compacted product at Herøya.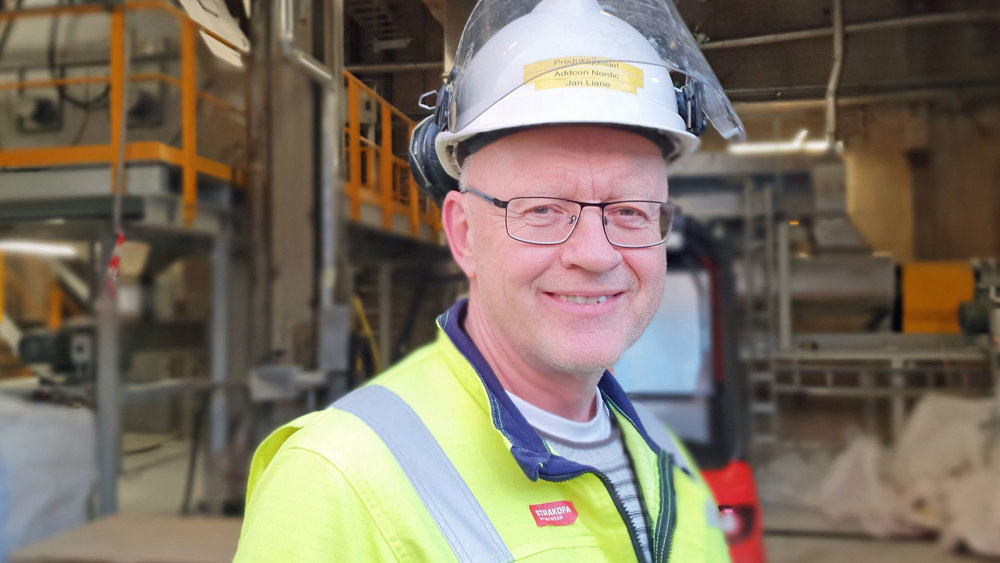 "The product comes out in a kind of tablet form," explains production manager Jan Liane. "We have been making liquid de-icing products here for many years, these compacted products are new. We work a lot to increase production capacities, and to come up with new products for new areas of use," he says.
"Green chemistry is particularly popular now"
"Green chemistry is particularly popular now," says HSE and quality manager Øyvind Oskarsen Due. "And the possibilities of use are enormous."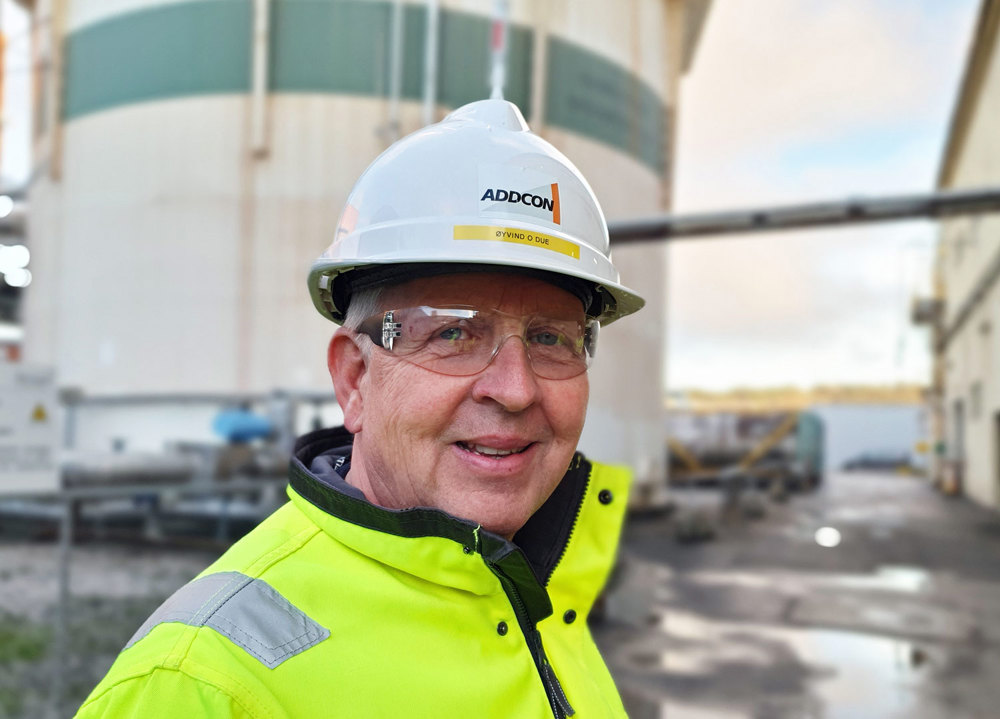 He lists a number, including substitutes for antibiotics in animal feed, preservation of feed and by-products, leavening agent (deer antler), oil drilling fluid, fluids for cooling and de-icing.
"The common denominator for our products is that a lot of research has been carried out here from the early 90s until the mid-2000s."
Several products in the portfolio
"It all started with a project for business development in 1992, Hydro needed new product lines and business areas," explains Oskarsen Due. "A new business area was established, and that was the start of Addcon.
We still have environmentally friendly products in the portfolio which are not on the market today, but which are relevant in the future."
"Our owners want to develop new areas within our product range," says the Addcon management. "We will come up with ideas all the way. There is great optimism here, now that we know that our owner wants to invest in developing us further."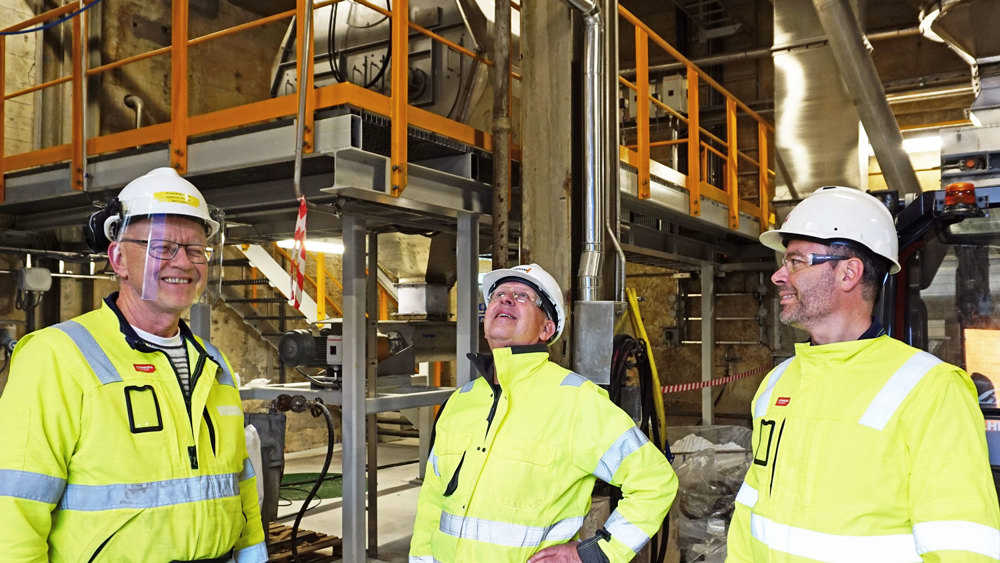 Text/photo: Siri Krohn-Fagervoll   siri@krohnfagervoll.no
06. December 2022