"For each day you fail to install an IoT sensor, you're losing money," says Ole-Petter Røstad, the clinic manager at Telia's 5G Clinic at Herøya.
Gaining momentum now
"We're experiencing a momentum now," he emphasizes. "Things are happening quicker, and businesses are requesting it."
Since a strong Telia team invited the industry to participate in a 5G initiative at Herøya last autumn, companies are now submitting lists of needs and equipment they wish to test on Telia's newly established network in the 5G Clinic at Herøya.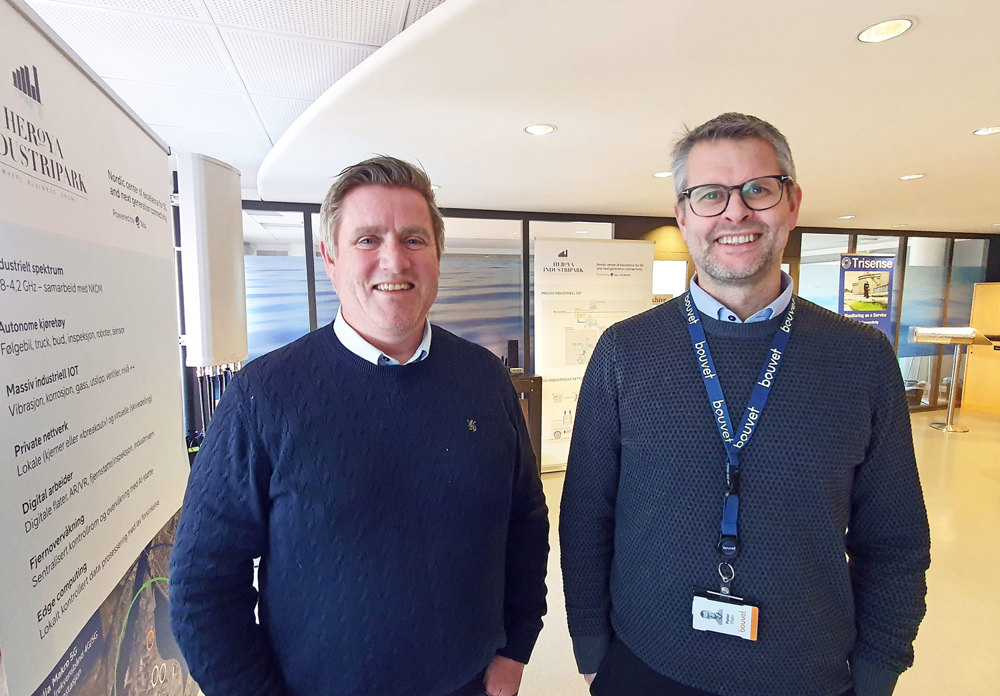 Industrial companies are joining in
"The industrial companies are coming on board," shares Telia's Ole-Petter Røstad, along with project manager Petter Olsen from Bouvet.
"Just a year and a half ago, there was some uncertainty about whether 5G was suitable for the industry, but now they're joining. Companies understand that they need to adopt 5G and are seeking assistance to make it a reality. That's why we initiated this collaboration, to address all the questions and gain confidence in the technology."
Testing on the 5G network
"We offer companies the opportunity to connect to the 5G network to test equipment, and we also conduct tests on behalf of companies," invite the clinic duo.
What are you currently testing?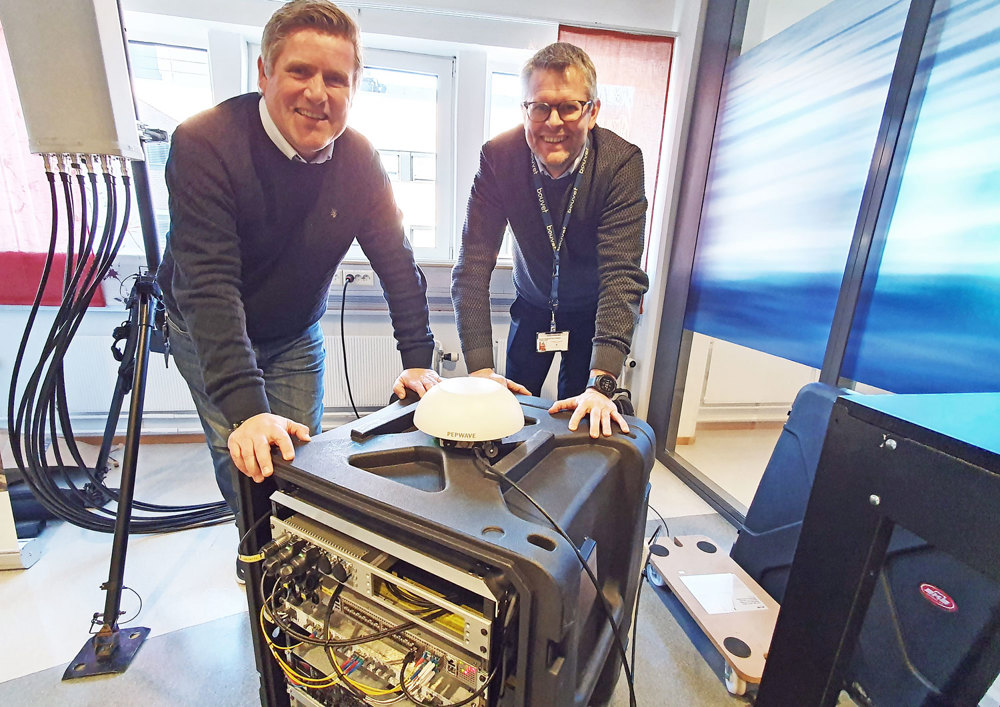 "Bilfinger recently presented a list of what they want to improve. It's up to us to propose different solutions. Right now, we are specifically testing a range of sensors. We're starting off cautiously and gradually expanding, tailored to the specific benefits for each company."
Top three testing needs
The top three needs reported by companies at Herøya are the use of AGVs (Automated Guided Vehicles), smart connected equipment, and video analysis.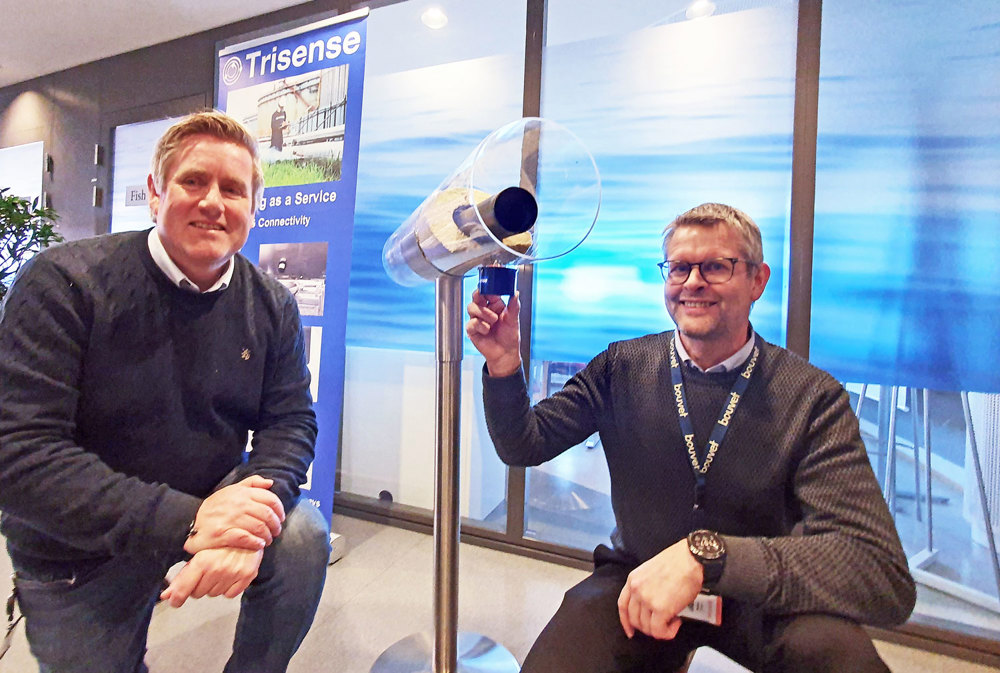 "Together with companies in the industrial environment at Herøya and Herøya Industrial Park, we have identified several needs that we want to explore. Alongside the Industrial Park, we're examining opportunities to provide services based on a robust 5G network infrastructure to tenants in the park, such as autonomous vehicle and transportation services within the industrial park."
"We conducted some test runs with a remotely controlled autonomous follower robot at Herøya last year, and we will conduct further tests," says Røstad. "The industrial park is an excellent testing area, resembling a small town with sidewalks and streets.
Simultaneously, test operations are carried out with careful control in a confined area," he adds.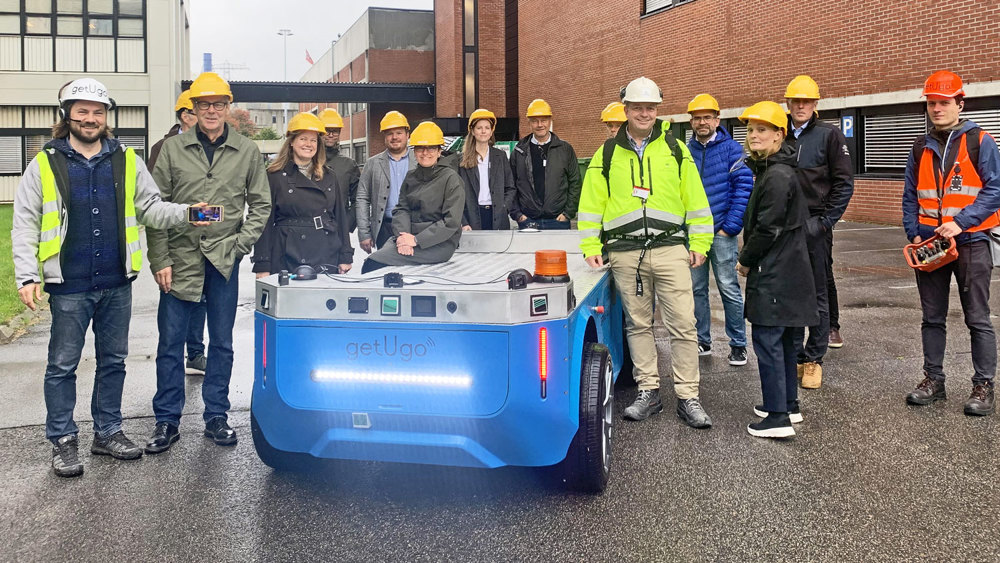 Forward-thinking approach
Olsen and Røstad think the Industrial Park management have a forward-thinking approach.
"The 5G test arena in Herøya owes much to Sverre Gotaas, the director of Herøya, who is highly forward-thinking," praise Olsen and Røstad. "Gotaas is known for taking action and getting things done. He doesn't wait for the theory to be in place; he creates it. It's incredibly exciting to be a part of it."
Last year, Herøya Industrial Park and Telia reached an agreement to construct Europe's most advanced industrial 5G arena.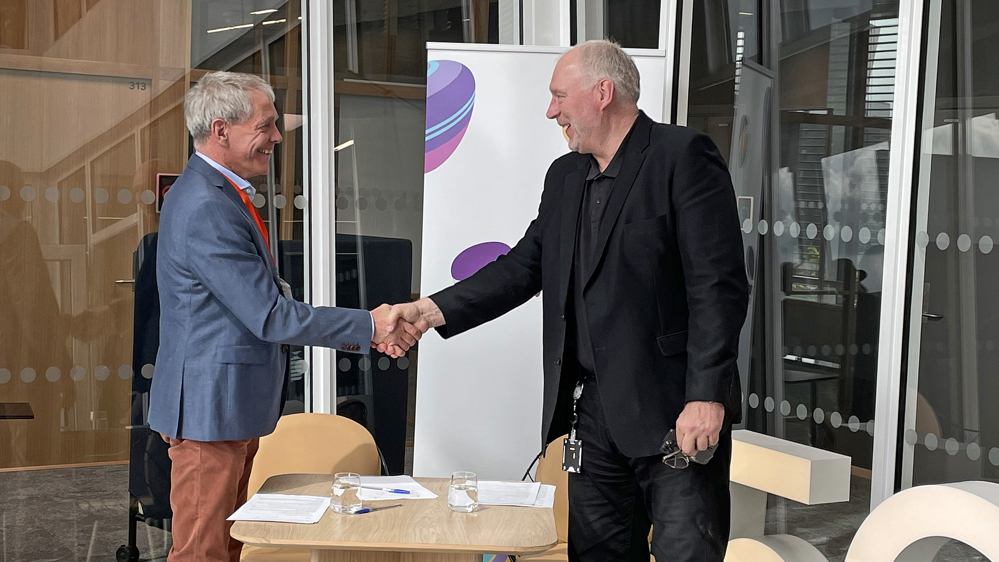 Many will benefit from 5G use cases
Røstad explains that the 5G Clinic serves as an innovation arena, generating numerous practical 5G use cases.
"Many will benefit from these use cases. It involves addressing challenges and problems where 5G provides opportunities for optimization and increased efficiency. This is particularly relevant to the environment and sustainability, which represents a significant opportunity on the horizon," believes Røstad.
With increased reporting on the environmental front, precise and automated reporting, rather than paper exercises and speculation on emissions, will yield significant improvements.
Industrial 5G testbed is engaging
The 5G Clinic, Telia's first testbed for the industry on this scale, is engaging.
"Especially nationally and internationally," comments the clinic duo. "People are coming to Herøya to learn more. It's exciting and somewhat revolutionary in the context of 5G that we are among the first to demonstrate something tangible. Even the Nkom, the national communications authority responsible for 5G regulations, leans heavily on us and utilizes what we're doing here because we are at the forefront."
Text/photo: Siri Krohn-Fagervoll   siri@krohnfagervoll.no 
09. August 2023