Large-scale introduction of hydrogen and ammonia will require the development of technology with a strong focus on safety, and the development of new standards and regulations. This is what Knut Vågsæther and colleagues at USN are researching.
They participate in national and international research projects.
"The research group has been working with hydrogen technology and hydrogen safety for many years," says Vågsæther. "We are invited to participate in large international research projects, this shows that USN is at the forefront of technological development of green energy carriers, especially hydrogen."
Delivers knowledge and research in hydrogen safety
USN researches physical effects, such as explosions or fires, in, for example, accidental emissions of hydrogen and other reactive gases. This research is used towards safer design of systems, input to regulations and standards, and development of methods for calculating risk.
"We deliver knowledge and research in hydrogen safety," says Vågsæther. "We are a team of 12 people who carry out experiments, theory, calculations and simulations on hydrogen to see what happens in an explosion. Here, reaction rates and explosion pressures are enormous. The aim is to find out how to avoid it becoming a serious incident."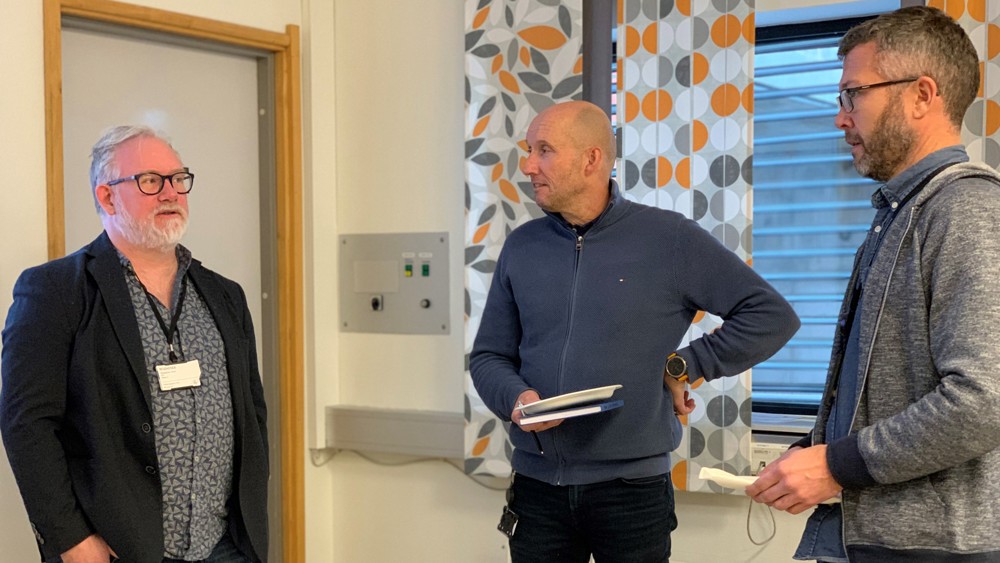 Shock waves and detonation waves
Vågsæther showed some films from experiments carried out in the lab, including the ignition of a "car in a parking garage", as part of the EU project HyTunnel-CS. Here it was demonstrated the ignition of the jet and how critically important the size of the nozzle on the TPRD valve is on the hydrogen tank.
"Detonations are a key issue when it comes to Hydrogen," he emphasizes.
The participants at the lunch meeting saw several simulation experiments, in very slow motion, on how a shock wave and a detonation wave behave.
Challenge regarding safety
The hydrogen industry is still young, especially where hydrogen is to be used for fuel and energy. "There are few reference projects, and the public regulations lag behind," says Vågsæther. He also questions whether there are good enough tools to indicate risk and whether standard tools for natural gas are adequate enough for hydrogen and ammonia.
"It is important to avoid unwanted incidents with hydrogen so focus on safety right from the start of the project," he points out.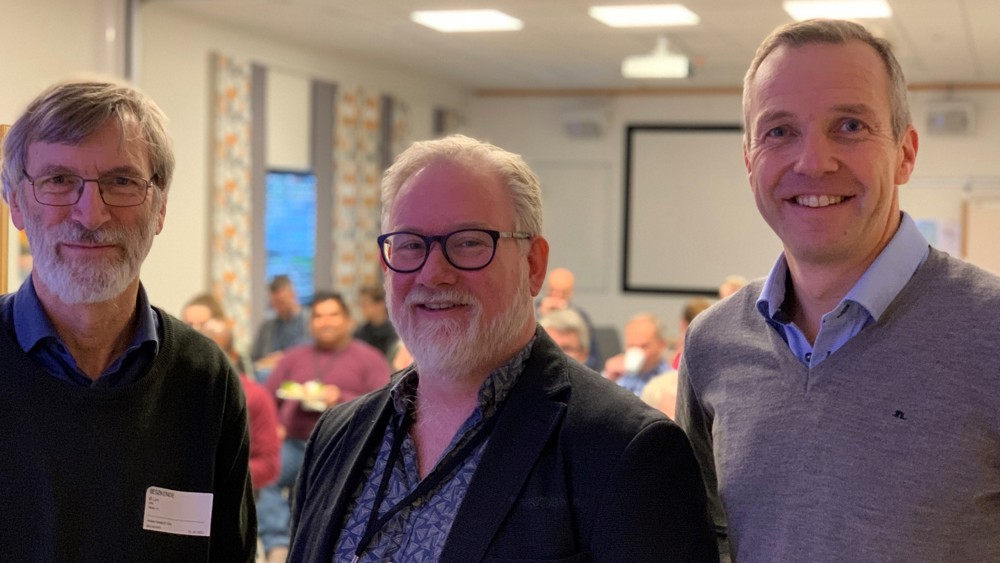 Read more
Read more about one of the projects Vågsæther and his colleagues are participating in (Norwegian only) "Forsker på hydrogen som drivstoff for skip".
25. October 2022